We walk a lot along the canals nearby. There are lots of bridges like this one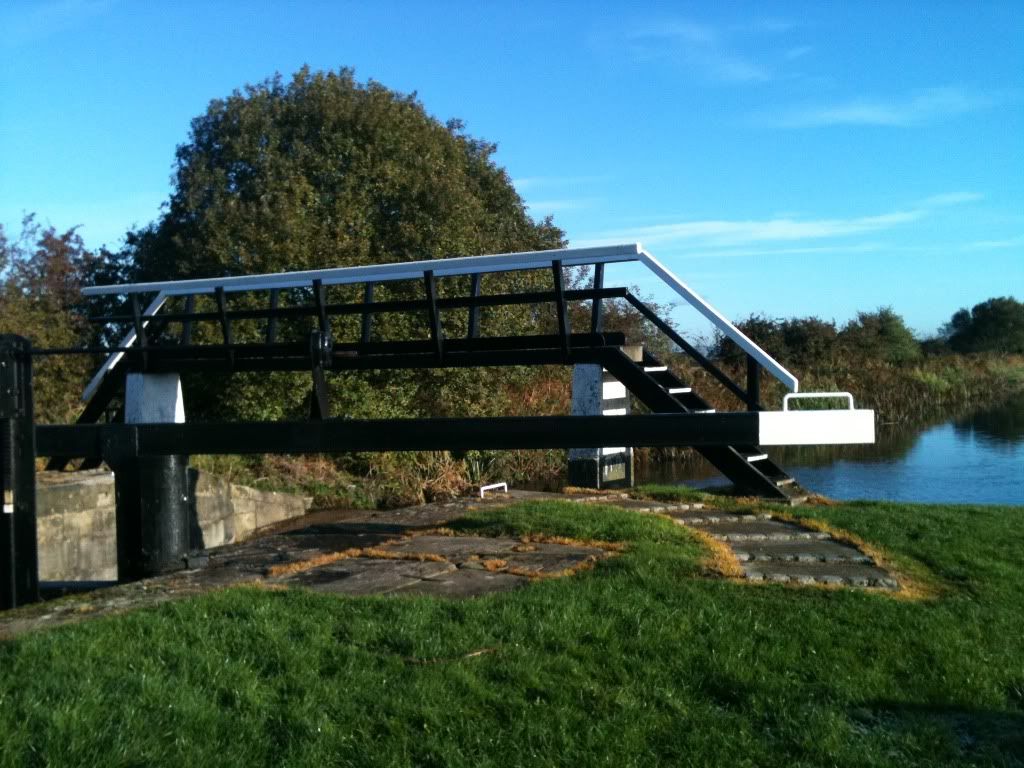 We have tried to get Ruby to cross but she won't, Honey, Dan and Sam would all go straight over. She pulls back and lies down. If I go accross or onto it to coax her, she barks but more a stressed bark than a normal one, I've tried using treats, Ruby first up, following me etc... If we can cross, there more walks we can do.
She's up and downstairs in the house without a thought and there's similar steps but against an earth bank on another walk that she will use. We do "look" at the bridges when we reach them and she has seen other people and dogs cross.
Has anyone ever come across this? Any advice? Thanks.